Our Impact
We believe sustainable growth is the best way to build a successful business which is has a neutral impact on the world. Read on to find out how we ensure we are a climate positive business.
Humans impact the physical environment in many ways: overpopulation, pollution, burning fossil fuels, and deforestation. We must all take accountability for our actions, as businesses, organisations, and individuals too. Everything we, as humans do, has an impact and awareness about climate change, soil erosion, and poor air quality, has increased exponentially over the last decade.
There is no time to wait, and we need to act now, and do whatever we can to protect our beautiful planet for ourselves and generations to come.
---
Every business has it's challenges, and we're constantly looking to improve ours by implementing positive measures and practices to support our steps to being a climate positive company. Some of our challenges include:-
Stress balls are made from polyurethane foam
Manufacturing is usually in the Far east
Slow production times
UK importing requirements means each stress ball must be individually polybagged.
Courier delivery required
---
We strive to do the best we can, through continuous evaluation of internal and external practices and as such we have identified a number of areas where we are already being as energy efficient as we feel can be. However there is always room for improvement, so we will continue to monitor and implement new eco solutions where possible.
All inbound packaging is either recycled or reused where possible.
Compostable bags are used for all individual polybagging of products.
Our business environment is paperless, including our CRM system, communications platform, invoicing, accounting and we haven't printed a hard copy brochure since our incorporation in 2007!
We use renewable energy where possible, with low energy LED lighting installed.
Smart thermostats monitor, optimise and regulate the heat of our workspaces, alongside modern glazing and insulation.
We use energy efficient MacBook Pro's with LED displays which contribute to reduced energy consumption
We use electric company vehicles, and only travel when necessary.
We encourage the Mantra 'Reduce, Reuse, Recycle' and use recycling bins for paper, plastic, and soft drink cans, rather than throwing everything out in one bin.
We only ship by UPS (where physically possible)- UPS has committed to 100% carbon neutrality by 2050 and owns one of the world's largest private fleets of alternative fuel and advanced technology vehicles.
We have taken this a step further too, by partnering with
Ecologi
- The UK's leading all-in-one climate platform.
---
Our Commitment - PLANTING TREES AND CARBON REDUCTION
Our commitment to ensuring we put back more than we take, is:-
For every 50 stress balls sold, we commit to planting one tree.
AND for every stress ball sold, we offset double the weight of each stress ball to carbon avoidance and/or carbon removal projects.
Our funding also helps support local third world communities
Which means you can purchase stress balls, with the understanding we are doing the absolute maximum we can to ensure a climate positive impact as a result of your order.
The live-feed widget below shows how many trees have been planted since we've joined Ecoligi, an organisation we are very proud to be working with. It also provides a link to
our ecologi page
where you can see the other initiatives and projects we are involved in.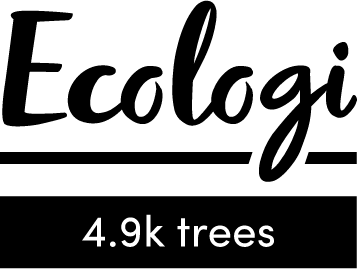 ---
Some Statistics
We're proud to be working with Ecologi, and in our two months since joining we:-
Planted 487 trees across the world, including the UK
Supported the prevention of 18 tonnes of CO2e, from being emitted through 4 verified carbon avoidance projects.
Removed 4 tonnes of CO2e, from the atmosphere across 2 projects.
Funded 6m² of habitat restoration across 1 project based in the UK
---
Transparency and trust is vital, and we have detailed below how and when we purchase trees and engage in carbon avoidance and/or carbon removal projects.
At the end of every calendar month we tally up all of the wonderful orders that have been placed with us
We divide the total number of stress balls sold in the month by 50, to ascertain the number of trees we have committed to plant. For example if we sold 20,000 stress balls in a calendar month, we would divide 20,000 by 50 (number of stress balls ordered vs trees to plant), which would mean we would commit to planting 400 trees.
Stress balls weigh on average around 40 grammes - allowing for packaging, we rounded the average weight of stress balls to 50grammes, and then doubled it to 100grammes. The calculation for example if we sold 20,000 stress balls in a calendar month, we would multiply by 100 (weight in grammes of products sold as described above), which would mean we would commit to funding 2 tonnes of CO2e through carbon avoidance and/or carbon removal projects.
We will always round up if there is a balance larger than a whole number. For example if our carbon commitment calcuation was 2.1 tonnes, we would commit to 3.0 tonnes.
This is our pledge to lead by example, and be a true climate positive business. More information on transparency can be found by visiting
our ecologi page